Cerridwyn Publishing would like to announce the coming release of How to Bring Your Love Life Back from the Dead by author Wendy Sparrow!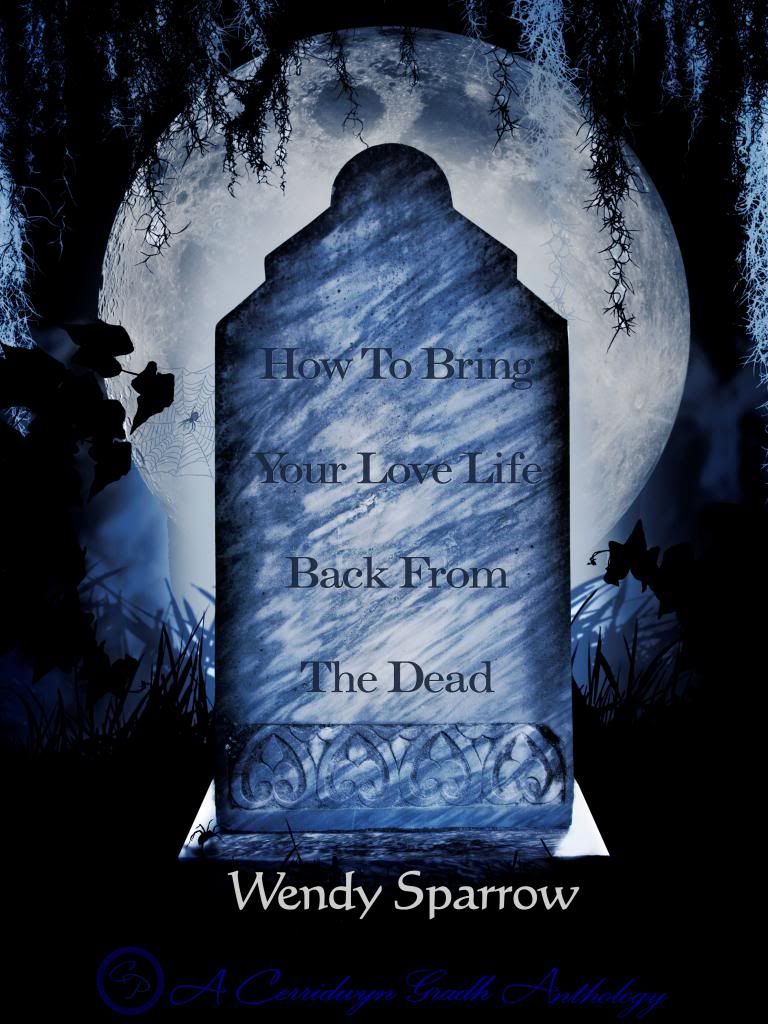 Three stories of finding love in time for Halloween:
"How to Bring Your Love Life Back from the Dead in Ten Easy Steps"
When her online dating profile attracts a man with an imaginary friend and a man who made clothing out of human hair, Lauren is desperate. She turns to an advice column in a women's magazine to learn how to revive her love life.
Daniel fits every wish Lauren had for a dream man when she was twenty. He seems perfect for her, which probably means he's hiding a heinous secret that'll leave their relationship resting in a grave.
To make their relationship live, Lauren will need to use every step in the advice column. But does she have the patience to see it through?
"Ana and the Apparition"
While working after hours in the library, Analisse Franklin comes face to face with a real live ghost. A ghost who leaves her craving his kisses.
For over a century, Shane Blythe has been stuck in the physical plane. Unable to resist, he seduces the great, great granddaughter of his old partner.
Together, Ana and Shane, try to figure out who killed Shane so he can finally cross over to the other side. But losing her ghost lover might kill Ana's spirit.
"All Bets are Off"
It was a simple bet, one night in a haunted house in exchange for twenty bucks—or so Clay thought when he challenged Cory.
That bet reinforced Cory's belief that the boy of her dreams would never see her as anything but a joke. As soon as she finished high school, she left Rye Patch and never looked back.
Ten years later, she's back in town and Clay is holding her to the bet. Unfortunately, putting to rest old ghosts in the haunted house seems to stir up new ones.
This novella will be available at major online retailers on October 8th.
We are looking for Book Bloggers and Reviewers. If you are interested, please click the tab at the top of the page to fill out the form.